High Availability: Why It's Your Backup Strategy Game-changer
Black Friday Sale On Now
Save 20% on Every Item in our Store
In today's world of data dependency, we're constantly looking for ways to increase the uptime (accessibility) of our resources. We want to eliminate the possibility of system failures and make our data consistently available with little to no downtime. More often than we'd like, our access to essential resources is limited, creating a barrier between us and accomplishing our tasks.
This process is sometimes complicated and expensive, but when compared to the impacts caused by data loss or the inability to service our clients, we work through the possibilities to enjoy the security and dependability of a High Availability environment.
What is High Availability?
High Availability (HA) is connecting two NAS servers into one high-availability cluster (or HA cluster). One server acts as the active server, while the other becomes a passive server. As the active server controls the data requests and services, the data is continually — and nearly instantaneously — copied to the passive server. This provides a complete hardware and data redundancy solution for unforeseen accidents, disasters, and hard drive failure, among other possible disruptions.
When you integrate an HA cluster into your network infrastructure, it becomes the backbone for accessing data within any backup strategy. With an HA cluster, you increase your uptime exponentially and alleviate inaccessibility concerns of resources that your employees need to stay active and productive.
How we've used High Availability in our environment
I remember when we first set up our HA cluster back in 2015 and began replicating data from one system to the next. I worked with our former IT Administrator to address the resources and applications needed from those systems. In less than a day, we had one up and running.
During our testing phase, while accessing the HA cluster, we purposely caused disk failures. It worked seamlessly, with little to no noticeable time loss to required shares by the staff. Often HDDs and SSDs fail, but HA is a game-changer. In the classic use of a NAS system, you're accessing data from only one source or replacing the resource in an active environment to recover and restore your backups from the destination. The time lost when replacing hardware can negatively impact your productivity, ability to continue critical backup functions, and maintain your business's critical infrastructure and resources.
Over the last few years, we've seen disk failure occasionally in our active environment. During these events, we maintained steady (and near-instantaneous) access to required data in our network.
Since my office is right down the hall from our server room, I frequently visit with our IT group as they conduct any necessary network maintenance. And that meant I saw disk replacements happen first-hand. Never in these instances has my productivity been affected and, as far as I knew, all my resources were always available.
For this reason, I'll typically host my personal and work product on the cluster and never experienced a time that my data wasn't available due to any of the failures we've experienced. The same process works from my remote home office. While working on this article via a VPN connection that can also be configured from the HA cluster, I've saved all iterations to my private cloud, knowing that a copy is with me locally, and also resides on the cluster with backup targets of that cluster.
By accomplishing all of this, I go a step above the 3-2-1 backup that we all hear about. I call it the 4-4-1-3-3 (4 copies, 4 systems, 1 onsite, 3 offsite, and 3 on our ioSafe disaster-proof hardware):
1 copy on my home system (local)

1 copy on the active server (private cloud)

1 copy on the passive server (private cloud)

1 copy on the BU target (local cloud BU)
While some might consider this more than what's required, it might end up fitting your personal or professional backup strategy. To find out what works best for you, ask yourself:
What is your data worth?

What is your time worth?

What impact will data loss have on you and your organization?
Once the system is configured, it's second nature. There's no wasted time to get the copies and redundancy in place.
Through consistent, solid backup practices — and by hosting my personal and team shares on the cluster — I'm always confident my data is recoverable, regardless of what catastrophe might occur. When predictable failures are addressed with an HA cluster by incorporating the disaster-resistant hardware, we address the unforeseen and possibly complete loss of our physical building. Data can be recovered quickly, made available with minimal to no impact on our ability to continue working, and always maintain our business continuity.
A little more about HA and how you might use it  
As mentioned earlier, an HA cluster is two systems: one is an active system and the other is a passive system. These systems communicate via what's called a heartbeat. When an active server experiences an issue, the passive server takes over to ensure all resources are available. This fast and consistent transition maximizes your uptime to ensure your resources are accessible.
Because of this, forming the cluster creates a robust and stable environment to address critical resources including (but not limited to):
Storage

Virtual machines

File services

Web services

Private cloud infrastructure

All packages available through Synology's package center and configured on the HA cluster
Thank you for spending some time to familiarize yourself with High Availability. Realizing that we
all have unique struggles and needs within our network environments
,
ou
r
ultimate goal is to help in any way possible.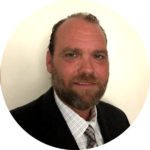 Leif Watkins
Sales Director, ioSafe Global Sales
In June 2012, Leif joined ioSafe, and during his time he's played an essential role in development and support of the ioSafe vision and growth strategy, serving several critical roles including Customer Service Manager, Technical Support Manager, Sales Manager and now his current position as the ioSafe Global Sales Director. Leif is responsible for implementing programs and sales strategies that support CDSG Channel strategy.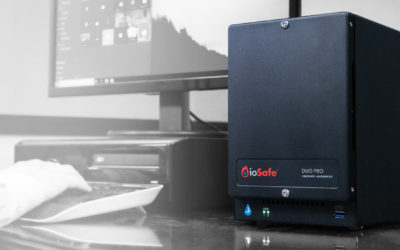 Today we're excited to announce the ioSafe Duo Pro. The Duo Pro is our most reliable direct-attach storage (DAS) fireproof...