Keep Your Music Library Safe
I've always been a music fan. As far back as I can remember, we had classical music playing in our house, which no doubt was the beginning. That and the closet full of LPs (okay, vinyl) that my dad dragged home from a flea market when I was eight years old. I'd write out playlists on index cards before I headed off to school in the morning, and in the afternoon, I'd methodically play through my selections.
These days, podcasts have taken over much of my listening time, but music is still omnipresent. This past winter, before we started quarantining and working from home, I dug out some old albums.
Rather than spinning into the past, I ended up down the upgrade path as I replaced old entry-level gear with newish, and well, just a cut above entry-level in the eye of an audiophile. Of course, one has to consult the internet in this journey.
Various subreddits and other hi-fi/head-fi forums brought forth memories—you find the same vinyl vs digital debates, though admittedly not as vociferous as when the CD burst onto the scene.
Advice is sought for amplifiers, speakers, vintage vs new, headphones, DACs, streaming platforms, and on and on. (I ultimately relied on listening in person at local high-fi shops here in Portland: Stereotypes Audio, Echo Audio, and Fred's Sound of Music.)
Music, streaming & safe storage
To say that digital streaming has changed how we consume music is a clichéd understatement.
Setting aside the pros and cons of Spotify/Tidal/Qobuz/Apple Music/et al, there are many people who have ripped their CD collections (and stored digital downloads) onto hard drives — quite often NAS devices — to create their own personal streaming libraries of high-resolution music. (There's a deep dive for you: Is hi-res all that — bitrates, sampling rates, compression algorithms — topics all ripe for, uh, discussion.)
While I have a few hundred albums in my library, there are some who have thousands. Complete with carefully curated metadata.
I can only imagine the amount of time invested in creating such collections. I hope these libraries are backed up. And the plumbing never fails since water isn't known to be friendly to electronics.
Not-so-shameless plug here: The ioSafe 218 NAS device is perfect for protecting that investment. The 218 uses the well-known Synology DSM operating system and easily integrates into Roon, Sonos, Plex, and other environments.
Full disclosure: For those who have also invested thousands of dollars in audiophile equipment and listening rooms, think about stashing the 218 somewhere out of earshot. If its cooling fan needs to turn itself on, that may cause you more stress than worrying about whether you purchased the right DAC to translate that collection of FLACs into sweet, enjoyable analog soundwaves.
(BTW, the albums I've been streaming the most often recently are Phoebe Bridgers's Punisher, Roger and Brian Eno's Mixing Colours, although this week, I've been diving into the jazz of Oscar Peterson, John Coltrane, Bill Evans, Sonny Rollins…)
Originally published July 2 2020, updated July 2 2020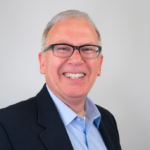 Chris Kruell
Director of Marketing
As the Director of Marketing, Chris leads the sphere of marketing activities at CDSG (ioSafe's parent company), including corporate branding, corporate and marketing communications, product marketing, marketing programs, and marketing strategy. In his spare time, Chris is an alpine climbing instructor and has served as president and board member of the Mazamas, a Portland-based non-profit organization that fosters a love of the mountains.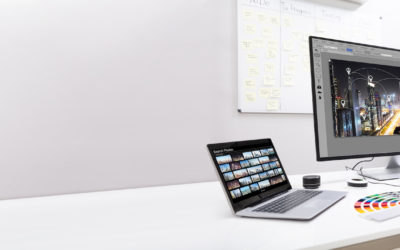 In today's world of data dependency, we're constantly looking for ways to increase the uptime (accessibility) of our...