Off-Facebook Activity is Here: 3 Facebook Data Privacy Settings You Can Change Right Now
On Data Privacy Day 2020, Facebook launched a new privacy control tool for users called Off-Facebook Activity. Much like perusing your Google activity, it puts the spotlight on what data points Facebook gathers about you and which companies use this data to show "ads relevant to you". 
Sure, we all knew it was a lot, but seeing it unpacked in one place is overwhelming, to say the least. From search to location-based history, you can see all the nitty-gritty details. But that's only one piece to your Facebook data privacy. 
To get the most out of the Off-Facebook Activity tool and better control over your Facebook data privacy, here are 3 setting changes you can make right now:
Clear Facebook History
1) Go to Facebook.com > Settings > Your Facebook Information
2) Click Off-Facebook Activity (or just bookmark this link)

3) Under the What You Can Do section on the right, click Clear History, and confirm changes
This lets you erase all the off-Facebook data you're seeing in your activity feed, but keep in mind it's like clearing your browser history, and won't delete your activity from Facebook's database. To make sure you have more control over what's data is shared with Facebook and third-party partners, you'll need to take the next two steps.
Change Ad Data Sharing
1) Go to Facebook.com > Settings > Your Facebook Information
2) Select Access Your Information
3) Scroll down to the bottom. Under Information About You, click Ads and Businesses, then Ad Interests (or click here to visit the page directly)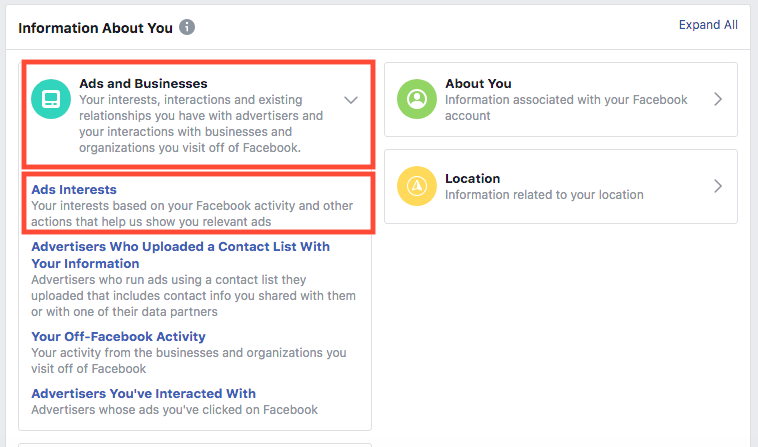 4) Under Ad Settings, view the sections Ads based on data from partners and Ads based on your activity on Facebook Company Products that you see elsewhere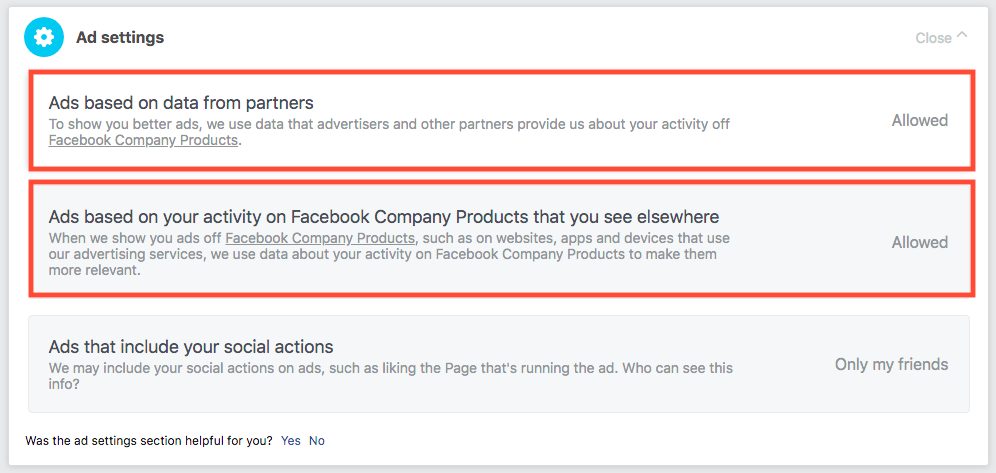 5) Select the option Not Allowed, and confirm changes
While this will "disconnect" data collection from your profile, it won't stop Facebook from gathering your data–they just won't target you with ads on Facebook and Instagram.  
You'll see the same number of ads, and they won't delete your data, but it means you'll have more control over ads that'd otherwise be tailored to your search and interaction history. 
Turn Off Future Activity
1) Go to Facebook.com > Settings > Your Facebook Information
2) Click Off-Facebook Activity
3) On the right, click the More Options link, then select Manage Future Activity

4) In the pop-up window, click the Manage Future Activity button (or go here)
5) Toggle Future Off-Facebook Activity off, then confirm by hitting the Turn Off button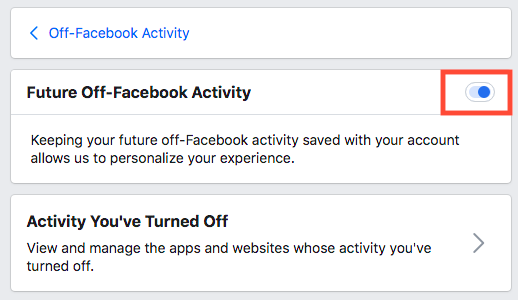 Originally published Jan 8 2020, updated Jan 10 2020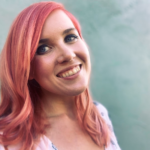 Nichole Kucher
Digital Marketing Manager
Making ioSafe's fireproof and waterproof data protection known to the world. Writer, dog mom, pro tea-drinker, and avid video game enthusiast. On my off days, you can find me sweating it out in a yoga class, cuddling with my dog, or experimenting with healthy recipes in the kitchen.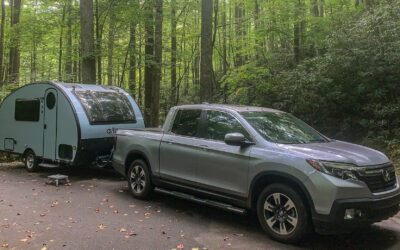 Photo: Annie Wynn In this three-part series, we're taking a look at why backups matter, especially for digital nomads, and...