UP TO 75% OFF HARD DRIVES & SSDs
Solo G3 Fireproof, Waterproof HDD
Safely store family photos and videos, important documents, or work files. Convenient, secure, and robust data protection in a small package. The ioSafe Solo G3 is built to protect your work files, photos, and digital memories from flood or fire. 
Desktop external storage device

Fireproof 🔥

Waterproof 💧

Theft-proof 🔒
🎁 Gift ideas:
Home offices, families, small businesses, or anyone who has precious digital memories to protect.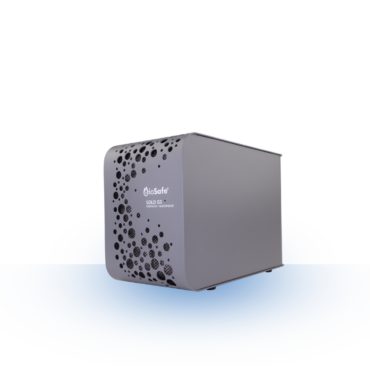 Solo Hawk Portable, Waterproof SSD
Whether storing manufacturing data on the factory floor, offloading images from a photoshoot, or making sure the cat doesn't spill your coffee, the Solo Hawk SSD keeps your data safe and dry. 
Fast, External, Portable SSD

Waterproof 💧 

Crush-proof 👊

Tested to MIL-SPEC 810 standards
🎁 Gift ideas:
Photographers, videographers, cinematographers, or anyone who wants rugged protection of their digital library.
1019+ NAS
(Diskless Only)
Our flagship fireproof and waterproof five-bay 1019+ NAS device. Perfect for setting up your private cloud, establishing a home surveillance system, storing movies, connecting to your smart TV, and using as an all-in-one media station for your home entertainment library: Movies, videos, pictures, music, and so much more.
5-Bay Network-attached Storage (NAS) device

Fireproof 🔥

Waterproof 💧

14TB – 70TB capacity
🎁 Gift ideas:
Small businesses, building a private cloud, or setting up a home entertainment media station.
Use Coupon Code: BLACKFRIDAY2020
*25% applies only to the 1019+ NAS Diskless. Pre-populated devices (10TB – 70TB) not included for discounted price. Limit 1 per customer.
*Includes free 2-year hardware warranty. Data Recovery Service (DRS) not included with 1019+ Diskless. 
Need help deciding? Talk with our sales team
Looking for more information about our fireproof and waterproof ioSafe data protection devices? Submit your information and an ioSafe representative will follow up with you as soon as possible.