New Year, New Backup Plan
Jumpstart 2021 with $50 off
Solo G3 Fireproof, Waterproof HDD
Safely store family photos and videos, important documents, or work files. Convenient, secure, and robust data protection in a small package. The ioSafe Solo G3 is built to protect your work files, photos, and digital memories from flood or fire. 
Desktop external storage device

Fireproof 🔥

Waterproof 💧

Theft-proof 🔒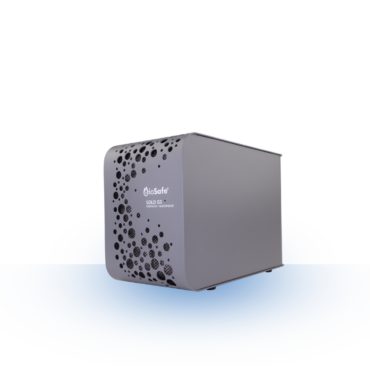 *ends 2/1/21, or while supplies last
Your New Year Backup Strategy
A life lived to the fullest generates thousands of photos, videos, documents, and irreplaceable moments. As the technology we use continues to grow more powerful, we're creating more and more data that we'd be devastated to lose.
Computers crash, wind up in the wrong hands, or drowned in floods—natural or plumbing-induced. Whether it's the 3-2-1 backup strategy, or an even more in-depth method, you'll keep your memories safe with proper backups.
of data loss is human error¹
of all backup failures are hard drive failures²
Kick off Your 2021 Backup Plan
Get a fresh start on backing up your irreplaceable data with an extra layer of fireproof, waterproof protection.