How Often Should You Back Up Your Data?
Working for a company with "Data Security" in the name, I spend a lot of my day thinking about backups and data. What usually comes to mind is ways of backing up, securing, encrypting, and otherwise protecting data from threats—loss, disaster, hacking, you name it. Most recently, I thought about how often we should back up our data, whether it's governmental, business, or at home.
Even if I didn't work for a company that helps others safeguard their work, it would probably still be top of mind. Businesses and organizations worldwide know the value of their data, and yet, I'm sure many people don't know how often they need to back up to remain protected.
Finding a good routine that is simple, not too time-consuming, and as foolproof as possible is key. 
Responsibility, meet procrastination
Okay, so the simple answer here: back up every single day and you'll never lose more than a few hours' worth of work.
But let's just say for the sake of argument that you're one of those – and I'm guilty of this from time to time – who think backing up every week… every month… every quarter will suffice.
Proper data backup can seem like a chore, and if the dishes need to get done or the customer is waiting, backing up can sometimes feel like a herculean challenge. What happens if you skip a backup or two?   
The disaster scenario
s
As this is a website for a disaster-proof product line, you might be preparing to roll your eyes. "I live in the Midwest," you might say, "no hurricane is going to destroy my building." Sure, in that case, you'd be right, but what about that time you accidentally deleted your own files?
A whopping 52% of data loss is a result of human error, something that plagues each and every one of us. And that easy to dismiss disaster? Those are more common than you think: floods and fires don't have to stem from thunder and lightning storms, faulty wiring or a tree root that finally breaks through the water main can do the trick just as well. 
In the wake of Superstorm Sandy, businesses in the northeast were surveyed about their disaster preparedness. Only 22% felt 'very prepared' to handle another disaster. FEMA found that 9 out of 10 small businesses that fail to resume operations within five days of a natural disaster never open their doors again.  
Weighing your risk
So maybe all you use your computer for is the occasional YouTube video and email. In that case, what I said before about backing your data up every single day might be a bit much.
But if your livelihood depends on your business data – and I challenge you to find a business in 2020 that isn't dependent on its data – or if you would be heartbroken to lose that photo of your daughter hugging your grandmother on her 90th birthday, please, please make time for data backup. 
Every person has a different set of data and generates new data at different rates. Maybe every week makes sense for your lifestyle. But if you're a business or organization, daily backup is best, and knowing the risk of data loss is essential.
Natural disaster, accidents and human errors, and rogue roots are uncontrollable. Data backup and preparedness is. 
Originally published Apr 20 2020, updated Apr 22 2020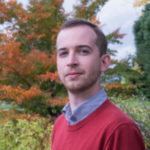 H.G. Blakeman
Marketing Communications Specialist
Telling ioSafe success stories and making it easier for customers to find the perfect
data protection solution
for their needs. When off the clock, H.G. writes, designs typefaces, and walks his scrappy little terrier. He loves getting outside to enjoy the sun, mow the lawn, or ride his bike.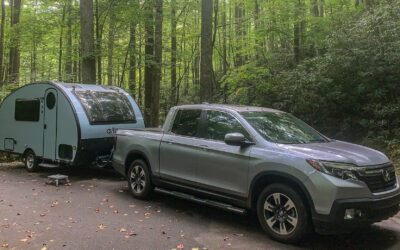 Photo: Annie Wynn In this three-part series, we're taking a look at why backups matter, especially for digital nomads, and...