Our data protection topics break down what you need to know. From hardware to backups, we cover basic definitions, pros and cons, FAQs, and all the essentials. Brush up on the basics or get more in-depth answers from our blogs.
There are 3 main types of backup: Full, differential and incremental. See their advantages and disadvantages to help you choose what's best for you.
Craving More?
Sometimes data protection needs more commentary. That's where our blogs come in. Browse our blog for tips, musings, commentary about industry news, and occassional product news.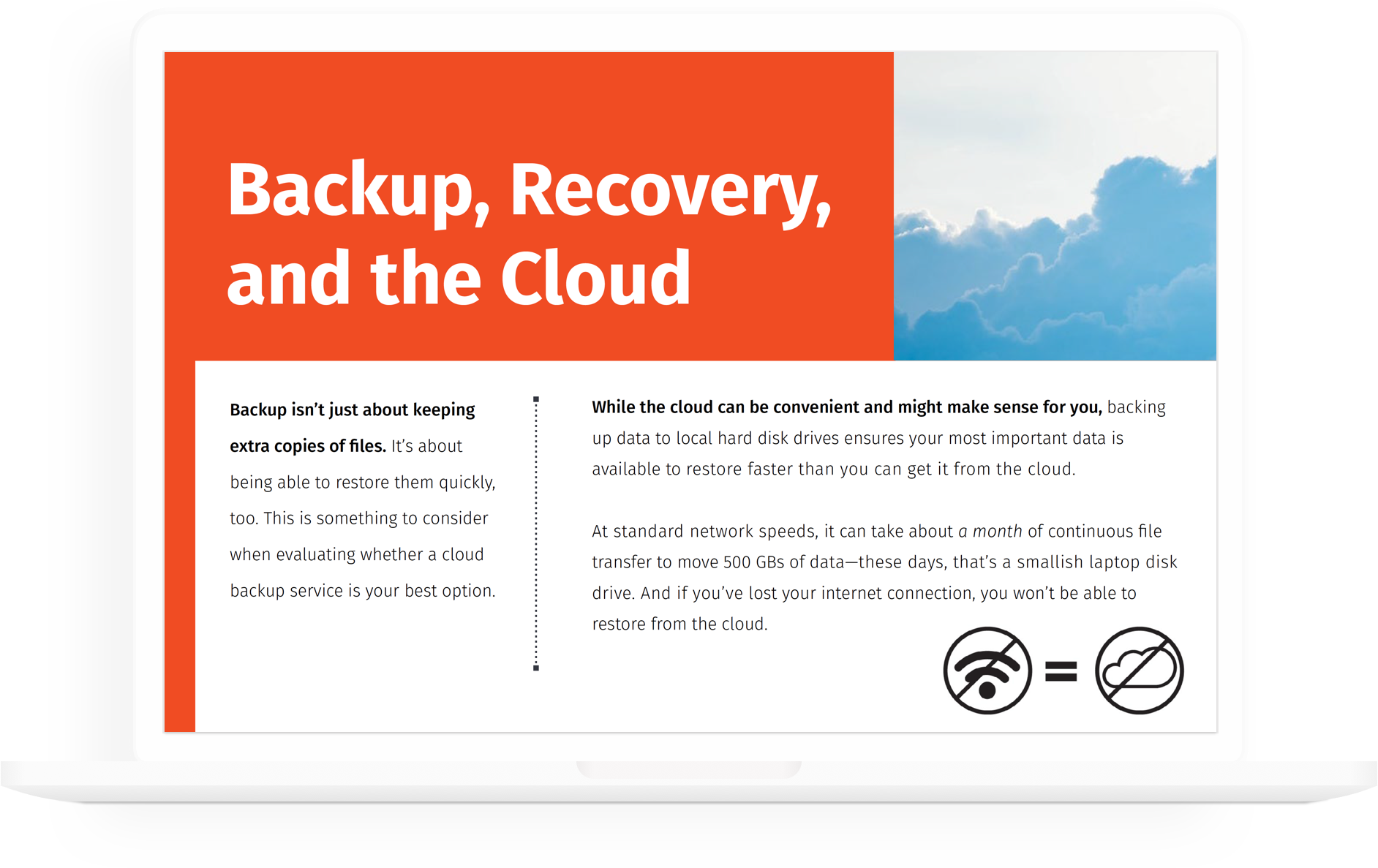 Downloadable Resources
Whitepapers, case studies, product data sheets, and eBooks.
Join the ioSafe Community
Disaster planning is tough. We want to share ways to make it easier for you and your loved ones to avoid, prevent, and recover from a disaster.