Today, we're introducing the ioSafe Duo, a two-drive fireproof, waterproof storage device that is ideal for people who want a simple device to provide the best protection for data you want to keep on your desk: financial records, business documents, client information, photos, the list is long.
You might be self-employed and work at home or someone with a side business. Professionals of all stripes: photographer/videographer or other creative, financial advisor, accountant, consultant, health care practitioner, attorney, engineering principal, and so on. Duo fits nicely into remote office/branch office setups for larger companies, too.
From our perspective, the Duo fits neatly into our ioSafe fireproof and waterproof product line, between our Solo products and our 218 NAS device.
From your perspective, the Duo adds redundancy that the Solo G3 and SoloPro do not have—yet it is simpler to manage than our two-drive 218 network-attached storage (NAS) product.
And it's the most convenient, affordable way to fully protect your data from fire and water. (I don't know about you, but the condos I live in happen to be going through a spate of plumbing issues—water heaters going out, leaking pipes here and there—when it, uh, rains, it pours… Water and electronic data have a hard time co-mingling. BTW, have you checked out our burly Solo Hawk nearly-everything-proof SSD?)
I know that cloud storage appears to be convenient, and it can work in many circumstances. Recovery from the cloud is sloooooow… One or two files, not a big deal. Terabytes of data is another matter.
When you buy Duo, you're paying once, not adding to your already long list of subscription services. Calculate sometime how much storing any significant amount of data in the cloud is costing you. Then figure out how much it would cost to retrieve that data if the unthinkable happens.
Not only does Duo pencil out, but setting it up is straightforward: it connects directly to your computer with a high-speed USB 3.2 Gen2 (10Gbps) cable, providing fast access. The Duo is configured at the factory to store redundant copies of your data inside its fireproof and waterproof protection.
BTW, if you are using the Duo for your main data storage repository, make sure you're backing that up somehow. Always have multiple copies of your data.
The Duo is available in 8TB and 16TB sizes, or in a diskless (0TB) configuration should you choose to add your own hard drives.
We believe in data protection
To be clear, the 8TB version contains two 4TB hard drives. Because we believe in data protection, out of the box, our Duos are configured as RAID 1 devices. That means those 4TB drives are duplicates of each other, providing 4TB of usable storage. Similarly, the 16TB Duo contains two 8TB hard drives.
Note that other manufacturers ship their RAID devices set up in RAID 0 mode, which ties both hard drives into a single unit that has more usable storage. However, you risk the loss of ALL of your data should one of their drives fail. As it happens, their 8TB device is also two 4TB hard drives—but they'd rather configure theirs for big numbers rather than safety.
If you want to do that, you can easily reconfigure your ioSafe Duo to be a RAID 0 device. Your call. Hard drives do fail—it's a matter of when, not if, actually. We'd rather set you up so your data is protected from hard drive failure, as well as fire and water.
Regardless, we're excited to bring Duo to you. available from authorized resellers and retailers later in November. Let us know if you'd like to be notified when it is shipping.
Originally published Oct 29 2019, updated Oct 30 2019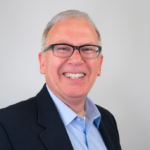 Chris Kruell
Director of Marketing
As the Director of Marketing, Chris leads the sphere of marketing activities at CDSG (ioSafe's parent company), including corporate branding, corporate and marketing communications, product marketing, marketing programs, and marketing strategy. In his spare time, Chris is an alpine climbing instructor and has served as president and board member of the Mazamas, a Portland-based non-profit organization that fosters a love of the mountains.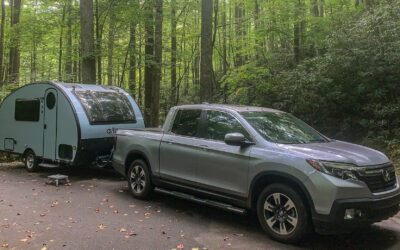 Photo: Annie Wynn In this three-part series, we're taking a look at why backups matter, especially for digital nomads, and...