Power Outages are the New Normal in Our California Community
My small community—nestled in the foothills of Northern California—is one of 34 counties that experienced the first of several power outages in PG&E's Public Safely Power Shutoffs (PSPS) on October 9th, 2019. 
PSPSs are pro-active events. PG&E enacts these power outages when they predict gusty winds and dry conditions, leading to a heightened fire risk. Add that we live among the trees and the aging infrastructure PG&E is having difficulty maintaining, and it's a disaster waiting to happen. We all know it. 
We do get a few days warning. PG&E starts rolling out the power outages, the wind blows (or it doesn't), they inspect the lines, and slowly, our power is restored to those 34 counties. It takes some time. Possibly two to three days. Some areas are still out after 7 days in the dark. Why is this happening? 
Read: Wildfire Prep: 7 Essentials to Pack in Your Emergency Go Bag
It began in the town of Paradise, California, located just over an hour away. A population and locale very similar to ours, Paradise tragically suffered among the deadliest and most destructive wildfire in California history, just two short years ago. 153,000 acres and 18,000 structures were damaged, 52,000 evacuated, and 85 lives lost. The entire town of Paradise was destroyed.
This fire was ignited by a faulty PG&E transmission line and unusually gusty winds that created an urban firestorm, devastating their community. Most of the damage was done within the first four hours. PG&E is now filing bankruptcy to recover from lawsuits stemming from their aging equipment, so their solution now is to cut power during high winds to avoid being blamed for any wildfires again. 
What really happens during power outages
I feel confident I can speak for my neighbors when I say: We were woefully unprepared for the first PSPS. It genuinely caught us by surprise, despite months of warnings it was going to happen. Like me, nobody believed it would last for long, or if it'd happen at all.  
Once it finally did, roughly 500,000 customers in California were without power. Cut just before midnight, we awoke to darkness the next morning, and realized the battle ahead of us for the day. No water, heat, or lights. No work for some, no school for most, and (horribly)… no coffee!  
After the sun came up, the masses made a mad dash to find ice, gas, candles, and propane. You can imagine the chaos as crowds of people ascended into a town with no power or traffic lights, where stores, schools, and restaurants were all closed. Walking into a grocery store with empty shelves and no dairy or cold items was an eerie feeling. Like something you'd seen in a movie… and not a happy one.  
Three power outages later…
This was our first warning that lasted 36 hours. Our second and third power outages came just 12 days later. Our power was cut mid-day on October 23rd through the 24th, back on the 25th, and then out again for 3 full days. 
On the third PSPS event, forecasts predicted 50 to 100 mph winds coming through our region, a very high probability of fire, and an estimated 800,000 people without power. So the power goes out. We sit, joining 800,000 neighbors lighting candles, and find ways to distract ourselves—without burning the house down. 
While it's inconvenient, we do this to protect ourselves from losing our community to a fire. We're being asked to accept this as the new norm for the next 10 years. And we don't like it. Not one bit. But we quickly remember our neighboring community of Paradise. Then we ask ourselves: What choice do we have? 
However, as strange and sad as it all seems, we as a community are quickly learning to adjust and find ways to work around it all. We're purchasing those generators and learning to use them, generously offering extension cords to our neighbors. Our children have returned to playing outside. We gather by candlelight at the dinner table and talk. Sure, the kids are eating too many PB&Js, but we've found ways to be comfortable.     
PSPS: The aftermath
There's a lot of collateral damage from these PSPS events to consider. We're concerned about the small privately-owned small businesses in our town devastated by the loss of revenue.
Employees are unable to work and losing wages. Children aren't able to attend school. The elderly are living alone, or even in an assisted living facility, needing medical equipment. Property values are also on the decline, while fire insurance bills are skyrocketing. On top of everything else, we're expecting additional PSPSs soon.    
Read: How to start crafting your disaster planning checklist
All in all, it's an important reminder that you can't control everything, but you can have a plan for when power outages happen (a go-bag for your family is a good start). It's about 100 little things you won't need to worry about if you find yourself in an emergency.
Originally published Nov 12 2019, updated Nov 14 2019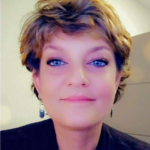 Brigitte Bedell
Channel Sales Manager
Inspiring ioSafe resellers from coast-to-coast as Channel Manager since May 2015. Mom of two terrific kids, loves to travel abroad, paint, sculpt, and spend time on the lake with family & friends.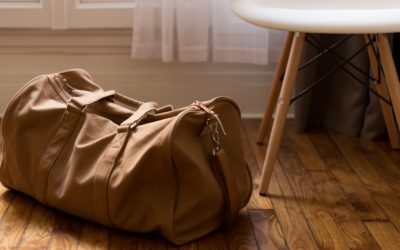 An emergency go bag should be at the top of everyone's disaster planning checklist. Wildfires, hurricanes,...